Aguinaldo scores once more!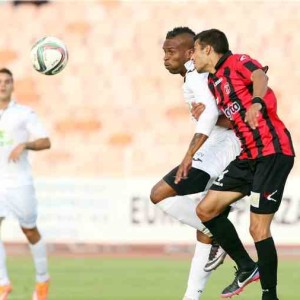 Aguinaldo scored on Sunday his 4th goal in the game of Doxa Katokopias vs Ermis.
He was tranfered to Doxa in January and has scored the second goal for his team. The match ended 2-2.
After a great championship it will soon be decided whether he will continue his career in Doxa or not.