Wellington's Statements
Carlos Wellington made statements right after his announcement by C.D. Feirense.
The Brazilian striker in his first experience in Primeira Liga stated: I am an experienced player, known for my strength and ability in high play. I am here to help my teammates and coach as best as I can.
As a striker and as every player I like to score. I promise to give everything to the team".
As he mentioned , C.D. Feirense will be a great challenge for his career.
Wellington, has joined the team and started training properly.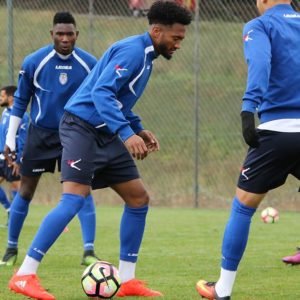 Source: http://www.cdfeirense.pt