Panaigialeios is the next step for Vasiltsis
After a good season with AEP Kozani, Giorgos Vasiltsis will continue his career, in the historic team of Paneigialeios.
AEP Kozani, which is the springboard for almost all the kids who wore their shirt, gave Vasiltsis the confidence that every young striker needs, he got many appearances, trained properly by their technical team and scoring 10 goals, he confirmed his talent .
This year's step will also be the decisive one for the career of the striker, as at only 21 years old, he is called upon to wear the colors of a historic team such as Paneigialeios and succeed in making the leap to professional football.
The PPA.WORLD family wishes the striker the best of luck.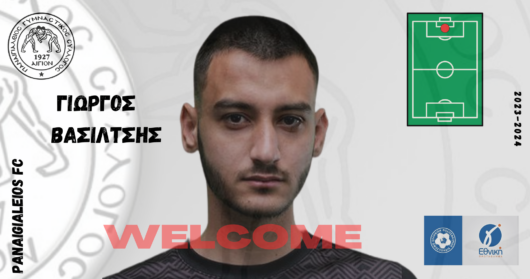 Φωτογραφία: Παναιγιάλειος F.C.