The two stars of Bosnian football at PPA.WORLD
Aleksandar Vukotić and Elvir Koljić, the best players of Bosnian football, have begun working with PPA.WORLD. Both are playing in F.K. Krupa.
Vukotić, a modern defender, only 22 years old (1995), has already been spotted by the scouters of many football clubs in Europe.
Elvir Koljic, also born in 1995 (22), is a top striker who easily scores and is the rising star in his country.
PPA.WORLD will stand by the two stars, guiding them for the next leap in their career, which only is a matter of time.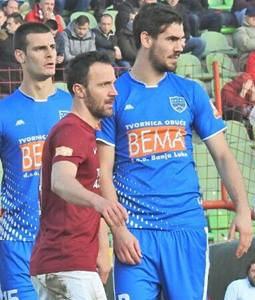 Picture: F.K. Krupa